Denial of cybercrime
Photo from
the wikipedia
Some time ago, my name began to be mentioned in the media, pointing to my involvement in illegal actions, to which I have no relation. I am always aware of what I'm doing. I have never done, not doing now and do not plan to do in the future anything illegal. This can be confirmed by everyone whom I have ever worked or communicated.
Disclaimer: The article that you see is an inaccurate translation of the original article and is for reference only. The translation was not performed by a professional and may not coincide in meaning with the original article.

Please refute in the media (such as BuzzFeed, Krebs on Security, Forbes) due to erroneous or unreasonable including me on the list of those accused of violating the law.
I ask the FBI to remove my name from the list of suspects, since I have never taken any illegal actions (described in the document or any others) did not commit.
In 2016, I already responded to such accusations by the Krebs on Security, gave an interview to The Republic magazine with a refutation of any illegal activity on my part. I attach to this article screenshots of correspondence with the journalist of the The Republic edition: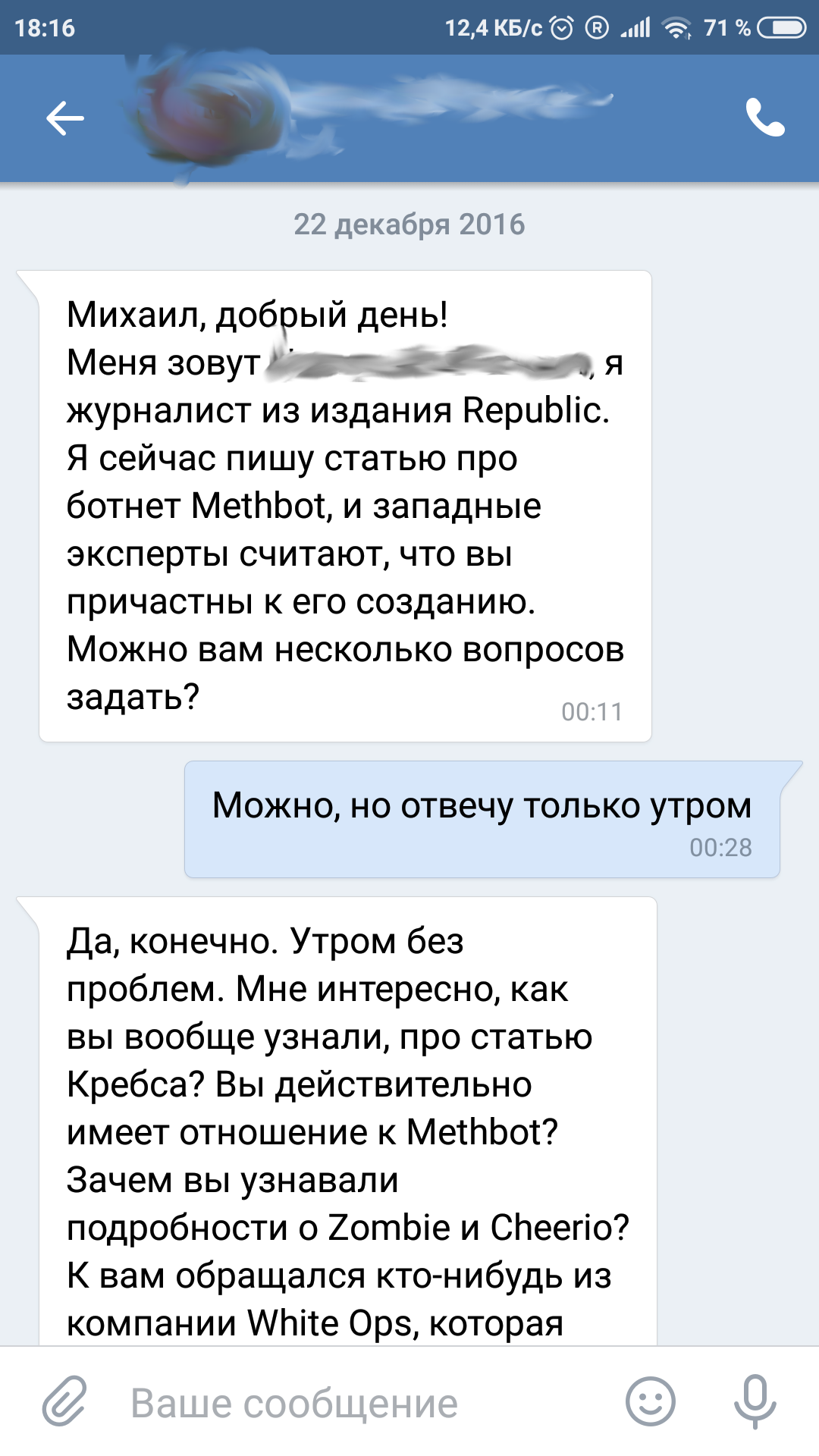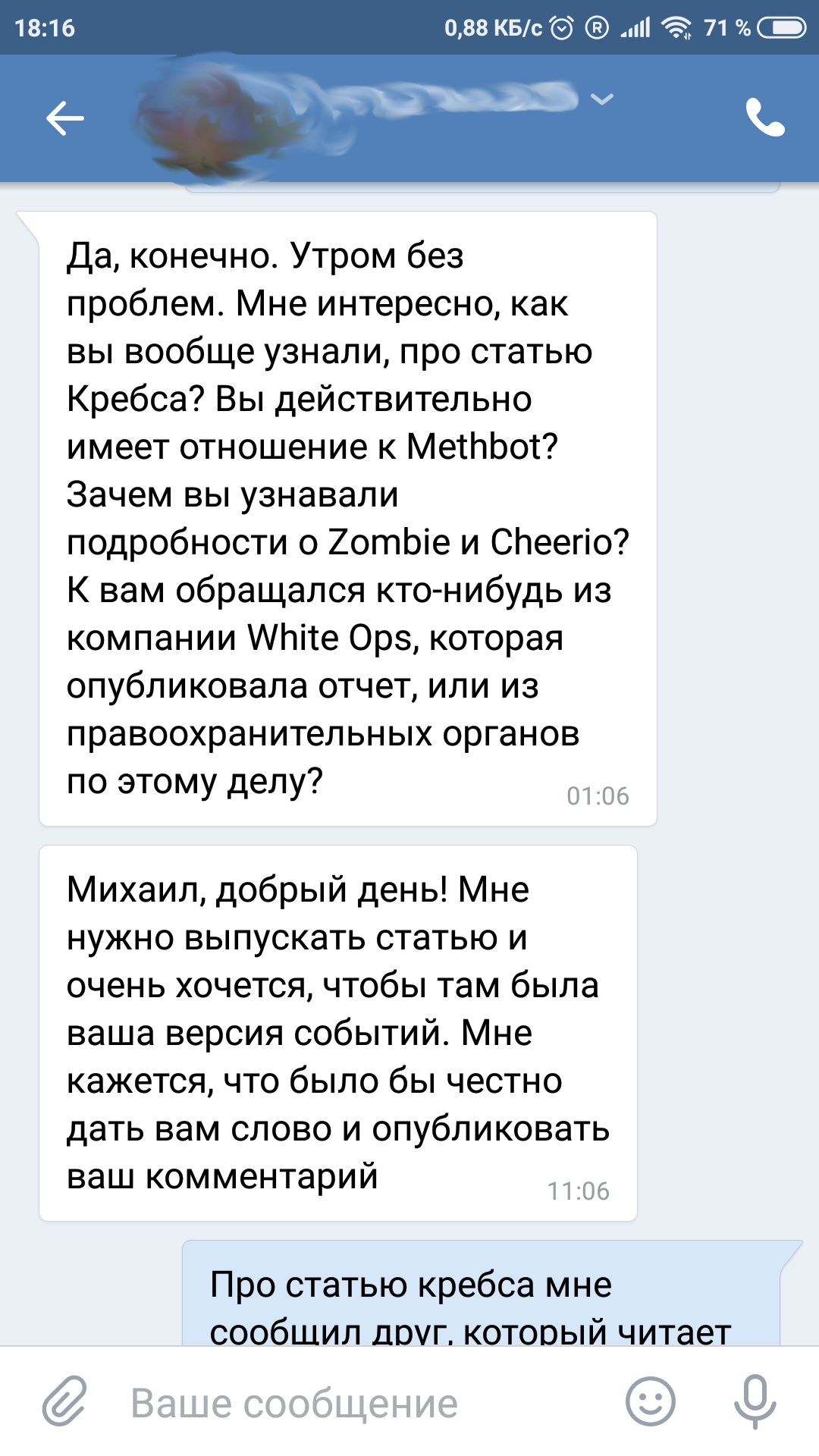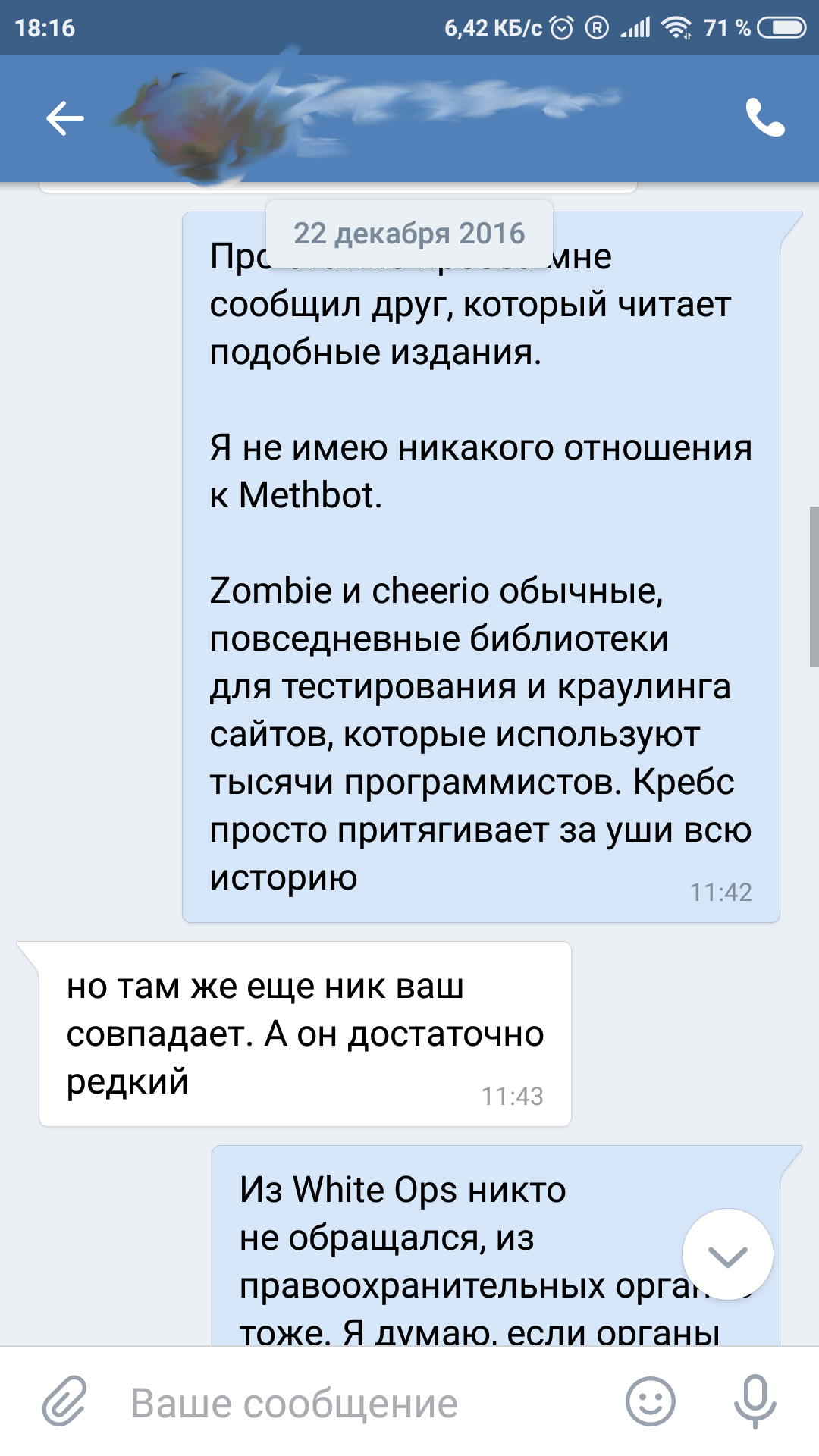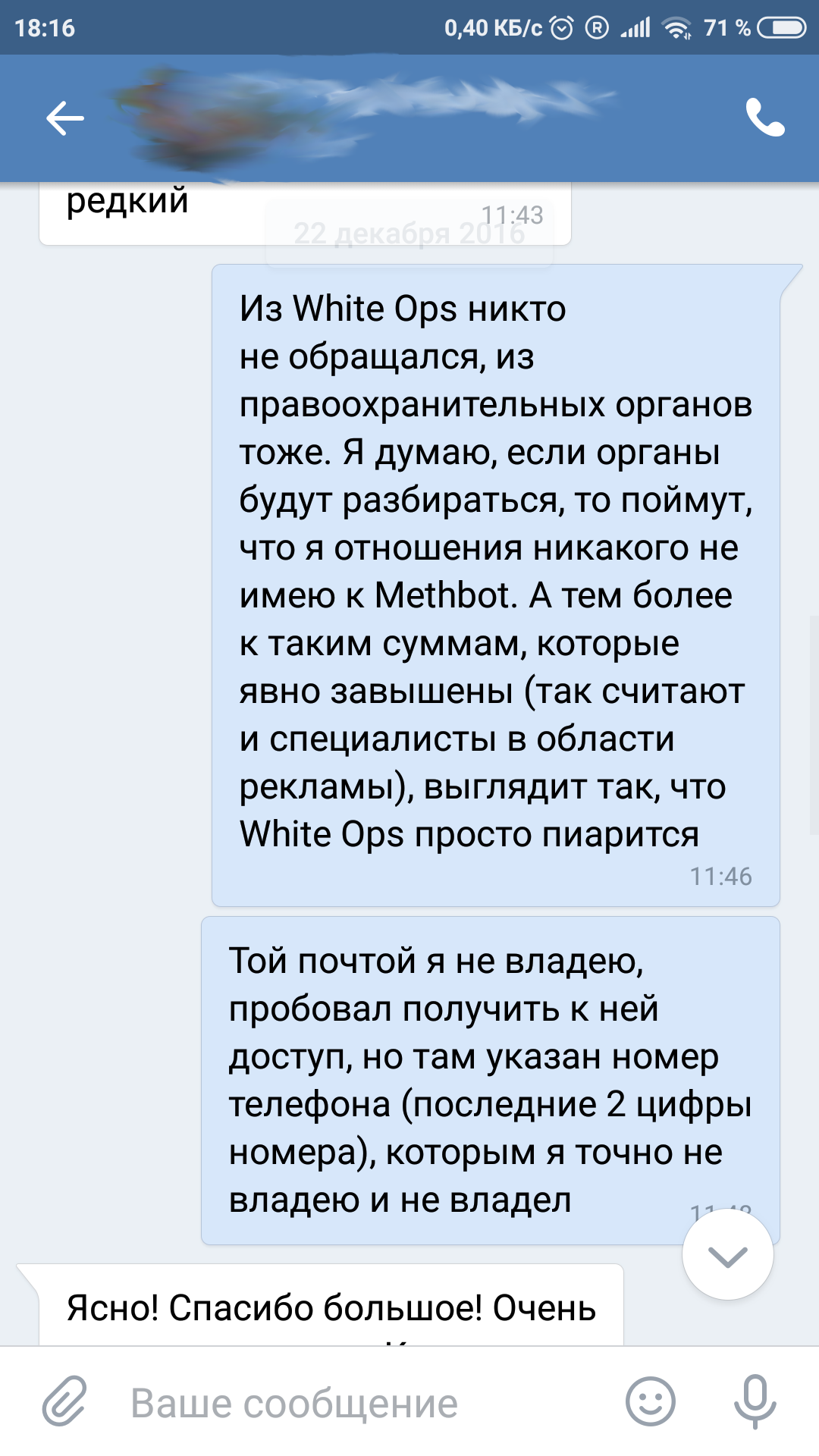 In addition to the above, I want to write a few more words about myself: I lead an open public lifestyle, play sports and skateboarding, work as an outsourcer programmer, my direction is developing web applications on Python, Erlang and JavaScript, data analysis and consulting services. In my free time I keep a technical blog. I am outgoing, positive and law-abiding person. Any illegal activity for me is rejected by nature of me.
I am sure that people and organizations that have access to all my personal, confidential information and are engaged in this investigation - can easily make sure that I am innocent.
P.S.: I have great respect for the profession of a reporter, but please do not disturb me on the above issue, because I can not add anything else to this.
Regards, Mikhail Andreev.